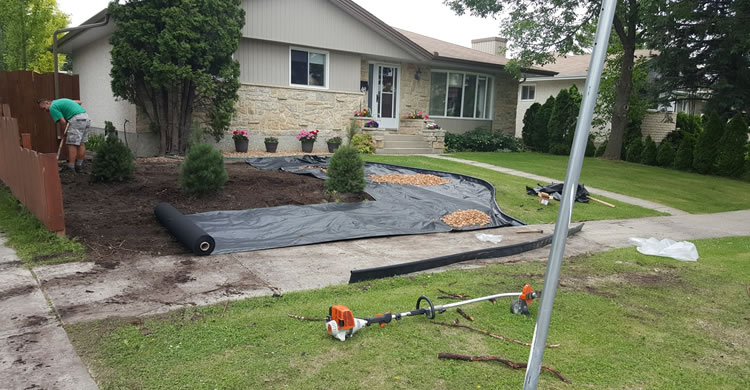 Landscaping Contractor Serving Winnipeg, Manitoba
We specialize in landscaping services for residential and commercial properties.
Landscaping services can be as simple as installing some new sod for your front lawn or as complex as completely transforming your property using man and machine to achieve the look you've always wanted for your property.  Working with a professional landscaping contractor will open up the possibilities for your Winnipeg property!
Terrace Property Maintenance Ltd. Is a full-service landscaping contractor based out of Winnipeg, Manitoba.  We specialize in landscaping services for residential and commercial property owners including landscape construction, lawn installations, tree services, hedge pruning, privacy hedge planting, and property maintenance services.
Landscaping Projects We've Recently Completed
Landscaping Services Winnipeg Manitoba
Garden construction
Privacy hedge planting
How Our Landscape Construction Process Works
We work directly with landscape designers or your own design plans to build the landscape you've envisioned for your property and we can also expertly maintain it too.
We start with our initial consultation.
We will listen to your requirements, making any necessary suggestions.
We will determine the scope of work, cost of materials and labour.
We will provide you with a detailed and written estimate for the work.
We will show up on the scheduled day(s) and complete our services as promised.
The end result will be a beautifully landscaped property.
Why Choose Terrace Property Maintenance Ltd. For Landscaping Services in Winnipeg, MB?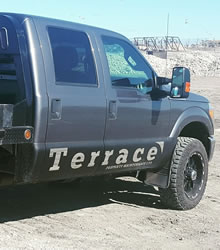 When you choose Terrace Property Maintenance Ltd. to provide lawn care services in Winnipeg you are partnering with a team of professionals who will care for and maintain your property as if it were our own.  You can count on great communication, reliable service, and fair prices.
Our team takes great pride in the work they do and we listen to the needs of each and every customer as no two properties are alike.  You can count on real solutions to your lawn care problems.
If you'd like to receive an estimate for landscaping services from Terrace Property Maintenance Ltd. please give us a call (204) 202-6939 or send us an email through our contact form and we'll get right back to you.