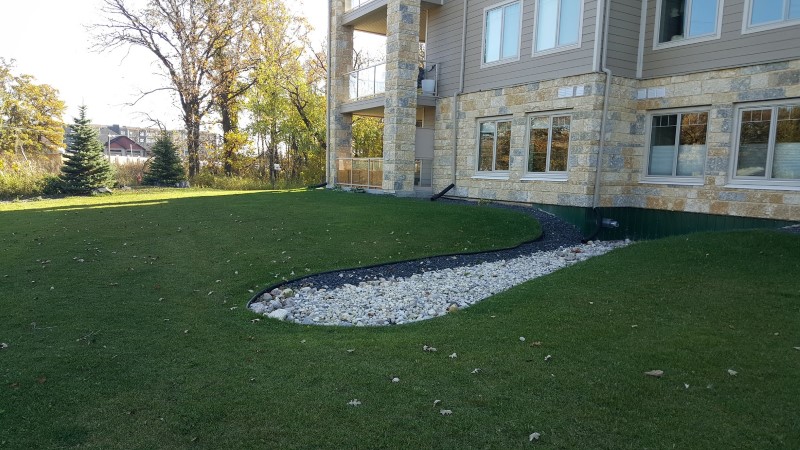 Have you gone through a handful, or even a dozen different people, only to be left disappointed and frustrated?  How many times have you heard stories of lawn care companies and contractors providing dismal customer service and shoddy workmanship?  Or even worse, experiencing it first hand.  You know, the classic story of that snow contractor Aunt Sue hired in November, the same one that quit after the third snowfall in December because…well they never even told her why.  They just stopped coming.  Or how about the lawn care guy who comes on Thursday this week, then skips a few weeks and maybe shows up 10 minutes before dark two weeks later on Monday.  In the meantime all your neighbors are complaining about all the weeds and overgrown grass.  How do you avoid going through this same process over and over again, and how can you ensure you get the best out of whoever you do hire?  Let's break down these 5 easy steps you can do to stop hiring the bad lawn care companies and ensure you find and receive the best from the best.
#1. Stop being Joe cheapo.
Okay I get it, money doesn't grow on trees.  And you work hard for your money.  Why should you pay top dollar when you can get a deal…right?  Well let me ask you this.  What's a better deal, paying $100 a month for your lawn care provider who comes the same day each week all season, and provides the quality service you want OR getting a deal for $80 a month, but the provider is inconsistent, they break things and do a half hearted job and quit two months in.  Now you're stuck finding someone else to do the work and probably clean up the first lawn company's mess.  That old adage "you get what you pay for" does hold true.  There are generally 3 types of prices, you have the market price, the low baller, and the premium price.  Unless the low price is provided by a huge company with some extreme market advantage or insider secret, it's best to steer clear. The price may be cheaper, but the cost is much higher.  That being said sometimes spending more doesn't mean it's necessarily better either.  Generally sky high pricing represents either an inexperienced company, or one which isn't generally interested in the job to begin with. Look for a company that provides value, cares about their customers and craftsmanship, and expect their price to reflect that.  After all, you go to work to make a living, and so does your lawn care company.
#2. Don't hire the first person you see.
You wouldn't let just anyone fix your car right? or cut your hair? or file your taxes?  you get the picture. So why would you let any stranger take care of your property?  Okay,  we understand it doesn't take a rocket scientist to push a lawn mower, so what is the difference.  For starters, a reputable lawn care company has just that, a reputation.  Social proof is a very useful tool in determining who you may be potentially hiring before you even make a call. Checking to see if your potential lawn care company is an actual registered business is another good measure.  Proper accreditations and insurance coverage are important for both the company and the customer.  They provide peace of mind that the lawn company you hired is qualified  to produce the best services safely and should an accident occur, fair compensation will be provided.  Any lawn care company you hire should be willing to provide proof of insurance should you ask, along with a service agreement and reference(s) if need be.  Be weary of the fly by night, paid in cash under the table companies.  They all seem to stop answering their phone when something goes wrong.
#3.  Lead by example.
Alright, so you found the right lawn care company to provide your lawn care.  They come every week, and they do a great job.  The first of the month comes, and your invoice is due.  This is your time to shine, and hold up your part of the deal.  Nothing is more frustrating to a service provider then having to chase people down for money.  Most lawn care companies keep records on their clients and late payments draw a red flag.  Make sure you pay your lawn care company timely and consistently.  This sets a precedence and communicates to your service provider that you are predictable, dependable, and trustworthy with your end of the bargain.  This will put you in their good books, and it also allows them to focus all of their resources on doing what they do best, take care of you.  Instead of being bill collectors and having their resources tied up, they can focus on their clients service needs, and you will receive better service. It's a win-win.
#4. "Mama told me if you don't have anything nice to say…"
Nobody likes a debbie downer.  First impressions are important, and with today's fast paced society people form opinions and make decisions extremely quickly.  When you meet for your consultation, you are forming a working business relationship.  Clients that complain excessively about everyone and everything make a huge impression on their prospective new service provider.  That impression however is very negative and usually results in one of two outcomes.  Either the service provider takes into account the hassle factor of the potential client, and adjusts their price higher to reflect the extra time and resources this client will require OR the service provider declines to work for the prospect altogether.  Voicing your concerns and/or issues with past or present services which are relevant is acceptable (constructive criticism) and welcomed by all quality service providers.  This allows them to address the trouble areas by making adjustments in their processes, training, systems and service.  There is a difference though between constructive criticism and someone you just can't please.  Feedback in general is important, and therefore positive feedback is also welcomed.  General examples of positive feedback can consist of written reviews, thank you cards, tips, or even just a personal thank you phone call to name a few.  It's something small, but it can go a long way.  People remember those gestures and generally show favor and go that little extra for people they respect and appreciate.  At the end of the day, the company you hire is made of other people just like you.
#5. Efficiency = Quality.
Who here has kids?  Or knows someone with kids?  Or maybe even is a kid?  Picture their/your room, covered with toys or clothes everywhere.  Now picture mom trying to vacuum around and under all the clothes and toys.  Good luck!  What ends up happening?  Mom gets mad and says clean your room and put your stuff away.  Well…listen to mom.  Think of your property as one big room that your lawn care provider has to vacuum on a weekly basis with their equipment.  Having piles of dog poop, lawn chairs, garden hoses, lawn ornaments and garbage bins to navigate around is frustrating, inefficient and sometimes even dangerous.  Keeping your "toys" put away and property neat and tidy shows you care about your things, and improves the efficiency of your service provider.  This results in better prices, better service, and a better looking yard.  After all, if you don't care for your own stuff, it won't take long before your service provider will stop caring too.
Why Choose Terrace Property Maintenance Ltd. For Your Landscaping, Lawn Care and Property Maintenance Needs?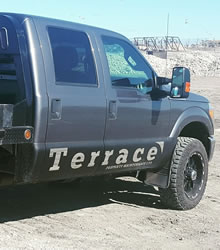 When you choose Terrace Property Maintenance Ltd. to provide your lawn care & property maintenance or snow removal services in Winnipeg you are partnering with a team of professionals who will care for and maintain your property as if it were our own.  We set ourselves apart from other competitors with more than just great communication, reliable service and fair prices.  We utilize our programing and software to take online payments and send online invoicing, service order forms, and special pricing and deals for our existing customers.  We also have an outstanding referral rewards program that puts money back in your pocket.
Our team takes great pride in the work we do and we listen to the needs of each and every customer as no two properties are alike and we want to make sure you are happy with our services!
If you'd like to receive an estimate for services from Terrace Property Maintenance Ltd. please give us a call (204) 202-6939 or send us an email through our contact form and we'll get right back to you.