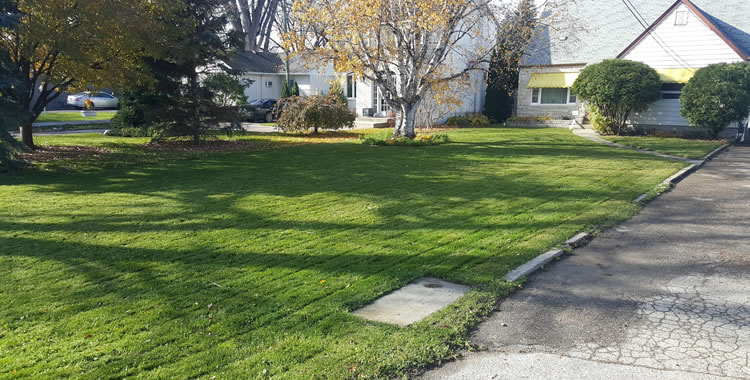 Lawn Care Services Company in Winnipeg, Manitoba
We specialize in residential and commercial lawn care.
When the sun shines in Winnipeg during the spring and summer, the grass grows full-time and without proper care, your property won't look so sharp.  Trusting your lawn care to a reliable team of experts takes one more of the weekly chores of your list and depending on the size of your property, it could be a really big job!  If you're ready to turn your lawn care and maintenance over to the professionals, it's a good thing you've stumbled upon our site!
Terrace Property Maintenance Ltd. Is a full-service property maintenance company based out of Winnipeg, Manitoba.  We specialize in all aspects of residential and commercial lawn care including lawn mowing, edging, trimming, fertilizer applications, pesticide spraying, lawn restoration and new lawn installations using seed or sod.
Lawn Care Services Winnipeg Manitoba
Regular lawn mowing services
Lawn edging and trimming
Fertilizer and pesticide services for lawns
Restoring or replacing lawns
Sod and turf installations
Why Choose Terrace Property Maintenance Ltd. For Lawn Care in Winnipeg, MB?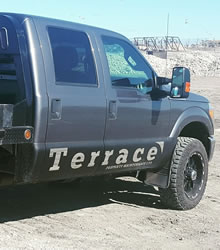 When you choose Terrace Property Maintenance Ltd. to provide lawn care services in Winnipeg you are partnering with a team of professionals who will care for and maintain your property as if it were our own.  You can count on great communication, reliable service, and fair prices.
Our team takes great pride in the work they do and we listen to the needs of each and every customer as no two properties are alike.  You can count on real solutions to your lawn care problems.
If you'd like to receive an estimate for lawn care services from Terrace Property Maintenance Ltd. please give us a call (204) 202-6939 or send us an email through our contact form and we'll get right back to you.