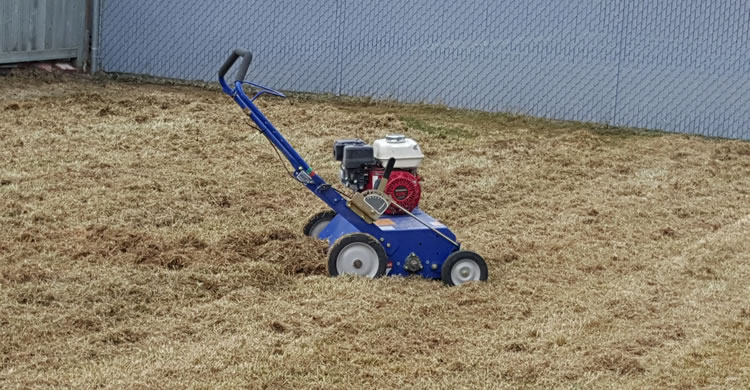 Power Raking and Lawn Dethatching Services
Power raking or dethatching your lawn is part of a regular lawn care program and even more necessary if you're leaving your grass clippings on the lawn to decompose.  Over many months, sometimes years, your lawn will accumulate a layer of undecomposed grass stems, roots, and grass clippings that will accumulate near the surface of your soil.
This layer of decomposing organic matter called "thatch" prevents oxygen and other nutrients from reaching the grass roots. It's important for your soil to have good airflow in order to promote the microbial growth that will help break down the organic matter that accumulates in this thatch layer.  A regular aerating and de-thatching program completed once or twice per year (your lawn care professional can tell you) is an essential part of growing healthy, good looking grass.
Terrace Property Maintenance Ltd. Is a full-service property maintenance company based out of Winnipeg, Manitoba.  We specialize in all aspects of residential and commercial lawn care including lawn aeration services for lawn areas of all sizes.
Lawn Dethatching and Power Raking Services in Winnipeg, Manitoba
Lawn dethatching services
Power raking services
Why Choose Terrace Property Maintenance Ltd. For Lawn Care in Winnipeg, MB?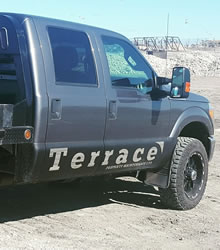 When you choose Terrace Property Maintenance Ltd. to provide lawn care services in Winnipeg you are partnering with a team of professionals who will care for and maintain your property as if it were our own.  You can count on great communication, reliable service, and fair prices.
Our team takes great pride in the work they do and we listen to the needs of each and every customer as no two properties are alike.  You can count on real solutions to your lawn care problems.
If you'd like to receive an estimate for lawn care services from Terrace Property Maintenance Ltd. please give us a call (204) 202-6939 or send us an email through our contact form and we'll get right back to you.