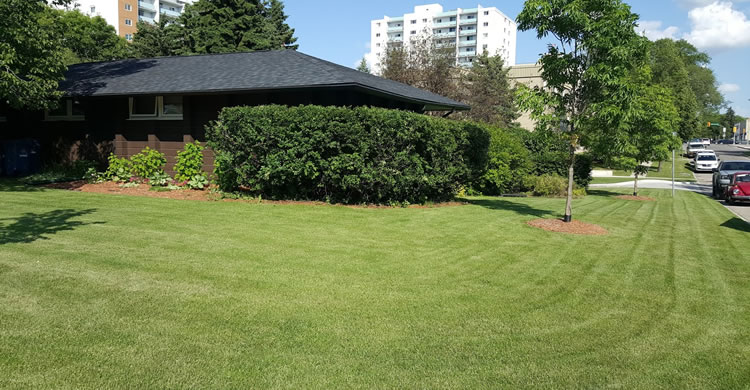 Aerating Your Lawn Is Important For a Healthy Root System.
We specialize in aerating and maintaining lawns of all shapes and sizes.
There are many different steps and processes required to achieve that beautiful lawn you've always wanted for your home or property.
One of those steps, critical to your lawns success is the aeration of the soil.  This is required because over time grass can grow really thick and when you add in lawn trimmings and natural lawn thatch (criss crossing of grass) you begin to starve the soil and roots below of much needed nutrients and Oxygen. Aerating your lawn, helps counter this and keeps your soil healthy, in turn your grass can breath and has healthy roots.
Terrace Property Maintenance Ltd. Is a full-service property maintenance company based out of Winnipeg, Manitoba.  We specialize in all aspects of residential and commercial lawn care including lawn aeration services for lawn areas of all sizes.
We work with both residential and commercial clients on lawns of all shapes and sizes.
Lawn Aerating Services Winnipeg Manitoba
Lawn Aeration
Regular Lawn Maintenance
Lawn Root Maintenance
What Exactly Is Lawn Aeration?
The lawn aeration process involves perforating your soil with hundreds of small holes that allow oxygen, water, and nutrients to penetrate directly to the grass roots.  The "plugs" that are removed usually contain an inch or two of soil and are about 1/2″ to 3/4″ in diameter.
The aeration process delivers oxygen, water, and nutrients directly to the roots which encourages the roots to grow deeper and work to maximize the local soil to produce a more vigorous lawn.  Aerating has long been a lawn care secret that golf courses and sports fields have employed for a long time because it really makes a difference especially when part of a total lawn care program.
Does My Lawn Really Need Aeration?
The short answer to this question is yes, if you are serious about the health and appearance of your lawn.  The long answer is that it really depends on several factors.
Does your lawn get heavy use from children or pets?
Do you let your grass clippings fall back onto the lawn?
Was your lawn recently installed as part of your new home construction?
Does your lawn seem to dry out easily and not uptake water as it should?
These are all signs your lawn could probably benefit from regular aerating.  The best time to aerate your lawn is during the spring (after the ground has thawed) and summer growing season when the roots can recover quickly and the grass can work to fill in all of the plugs of grass/soil that were removed during the aeration process.
Why Choose Terrace Property Maintenance Ltd. For Lawn Care in Winnipeg, MB?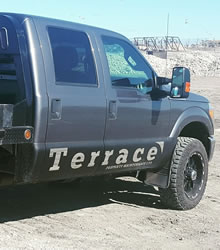 When you choose Terrace Property Maintenance Ltd. to provide lawn care services in Winnipeg you are partnering with a team of professionals who will care for and maintain your property as if it were our own.  You can count on great communication, reliable service, and fair prices.
Our team takes great pride in the work they do and we listen to the needs of each and every customer as no two properties are alike.  You can count on real solutions to your lawn care problems.
If you'd like to receive an estimate for lawn aeration services from Terrace Property Maintenance Ltd. please give us a call (204) 202-6939 or send us an email through our contact form and we'll get right back to you.